Traditional Semionovo Family – Set of 4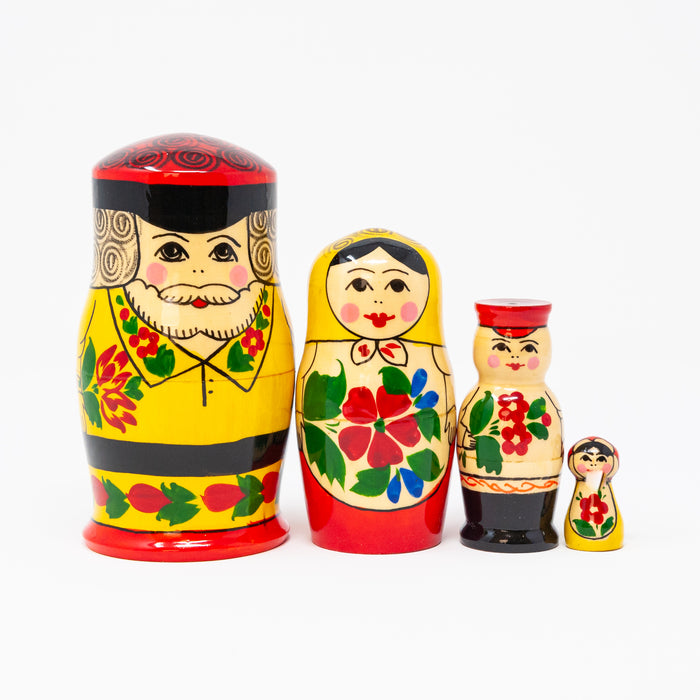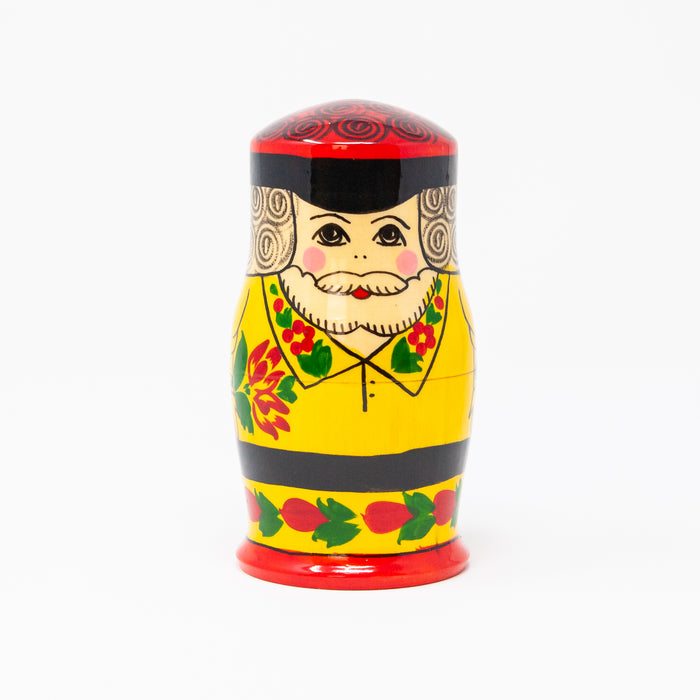 A traditional matryoshka doll design that has been made in Russia for decades. This set of four nesting dolls includes the father, mother, son, and daughter.
Handmade in Russia from locally-sourced wood
Set of 4 pieces
About 5 1/2" (13cm) tall
Gloss finish
Colours, design and even size may vary slightly due to the handmade nature of this product. We embrace natural imperfections which give our items their unique quality
Great gift for everyone

Attention: Children under 5 years of age should be supervised by an adult. Contains small pieces, choking hazard.