Large White Bee Imperial Faberge Egg Replica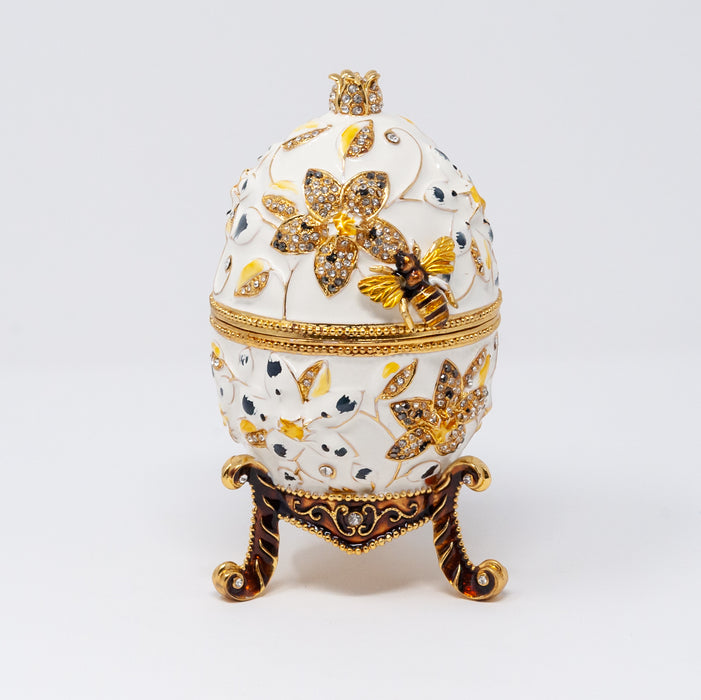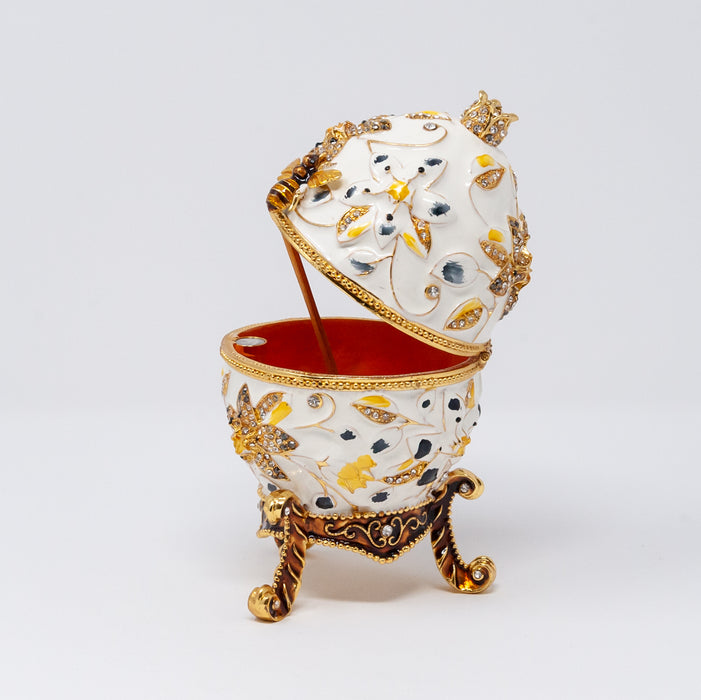 This wonderfully stylish egg-shaped trinket jewelry box is crafted in Saint Petersburg, Russia in the style of the famous jeweller to the Russian imperial court, Peter Carl Fabergé (1846–1920). This lovely replica is very suitable for jewelry collection, home decoration, art collection and high-end gifts.
Handmade in Russia
Alloy of non-ferrous metals
Hand painted colourful enamel
Hand set with high quality rhinestones
About 6 1/2" (16.5 cm) tall
Packed in a gift box
Colours, design and even size may vary slightly due to the handmade nature of this product. We embrace natural imperfections which give our items their unique quality.
Excellent home decoration and collectible gift
Attention: children under 5 years of age should be supervised by an adult.