Hearts and Leaves Imperial Faberge Egg Replica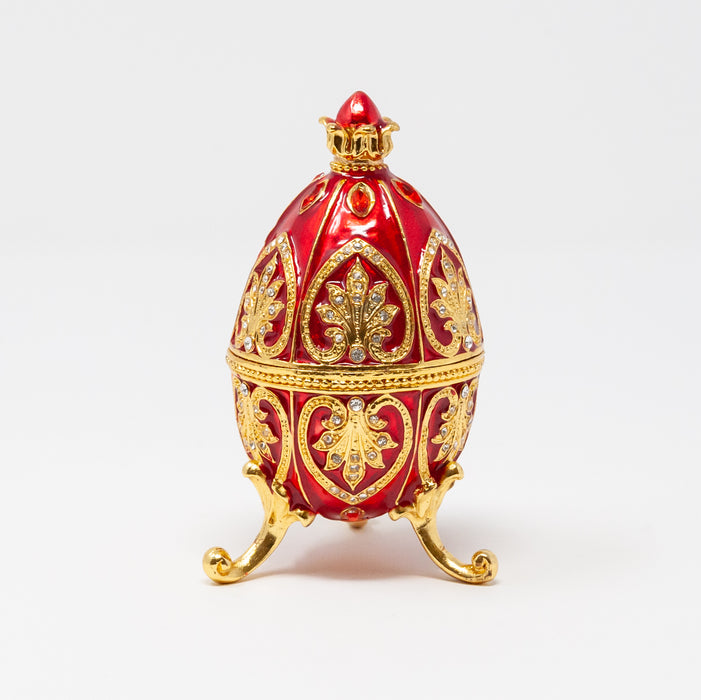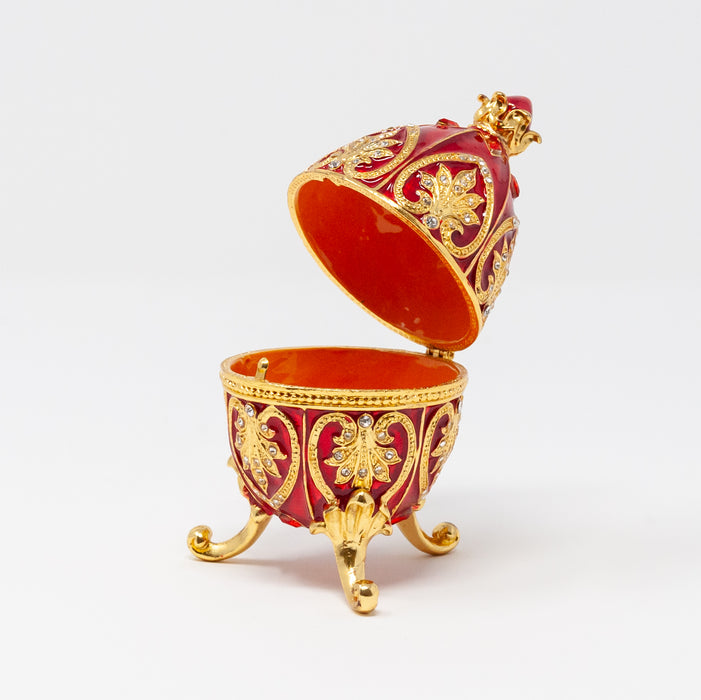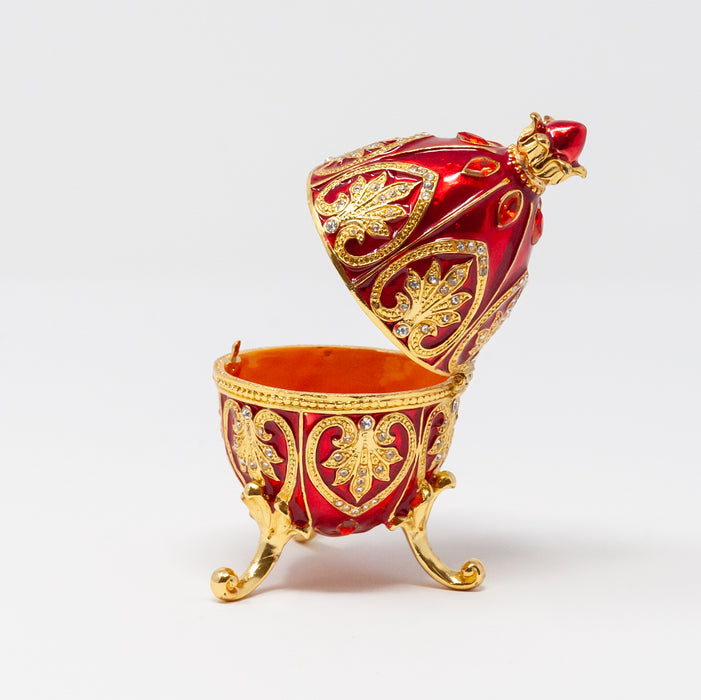 This bright hand painted hinged Fabergé Egg replica jewelry box will look wonderfully stylish practically everywhere in your house, beautifully adding to the interior decor around it.
Handmade in Russia
Alloy of non-ferrous metals
Hand painted colourful enamel
Hand set with high quality rhinestones
About 4 1/2" (11.5 cm) tall
Packed in a gift box
Colours, design and even size may vary slightly due to the handmade nature of this product. We embrace natural imperfections which give our items their unique quality.
Excellent home decoration and collectible gift
Attention: children under 5 years of age should be supervised by an adult.