Hand-carved Grandfather Frost Figurine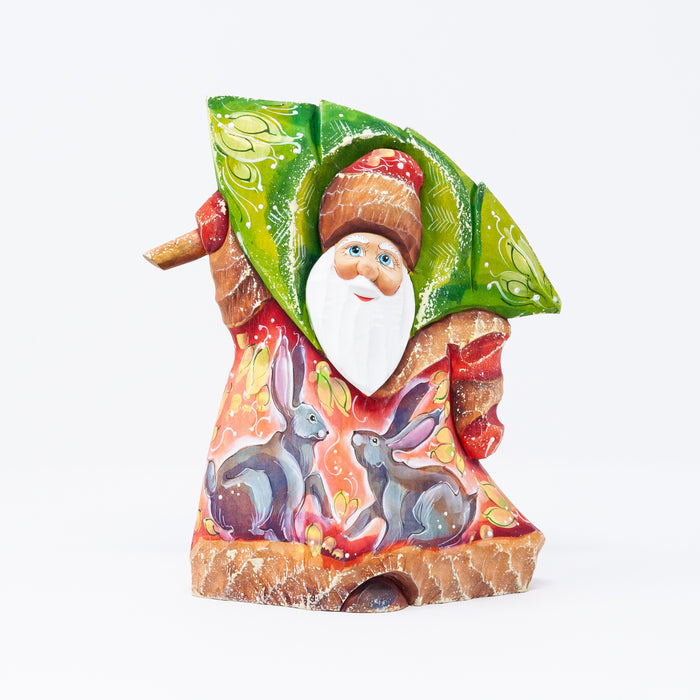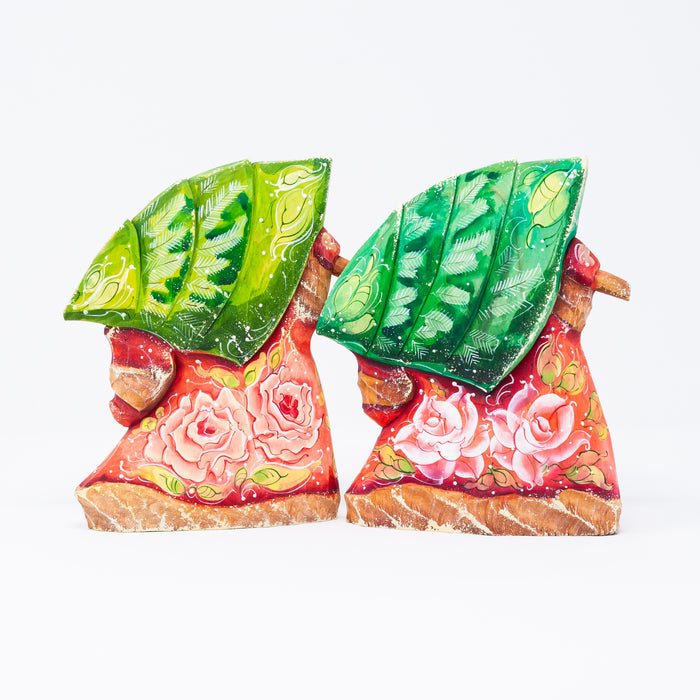 These figurines of a friendly Grandfather Frost with a huge Christmas tree over his shoulder are delicately painted by the artist, creating fantastic and unconventional themes with spring birds, summer hares, and rich roses on the back.
Hand-carved in Russia from locally-sourced wood
About 7" (18 cm) tall and 5" (12.5 cm) wide
Watercolour paint, matte finish
We embrace natural imperfections which give our items their unique quality
A unique collectible gift

Attention: Children under 5 years of age should be supervised by an adult. Do not apply any household cleaners, use soft dry duster.