Hand-carved Grandfather Frost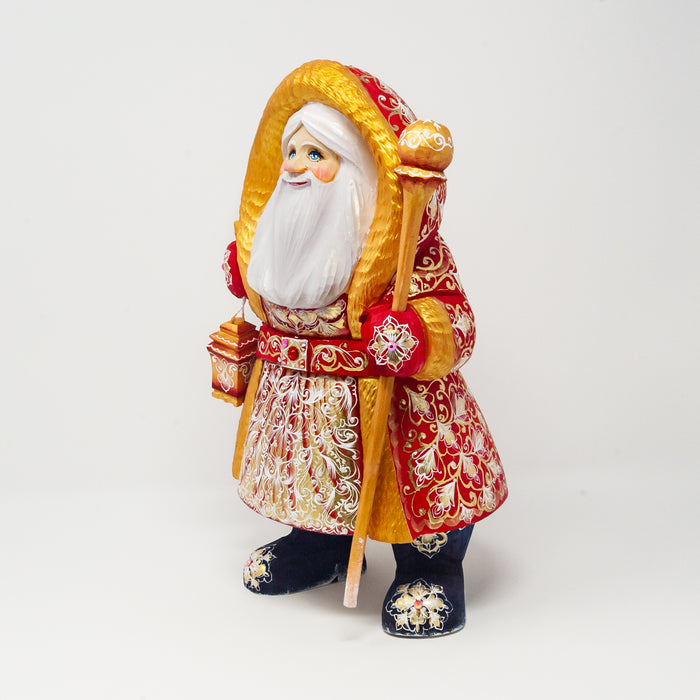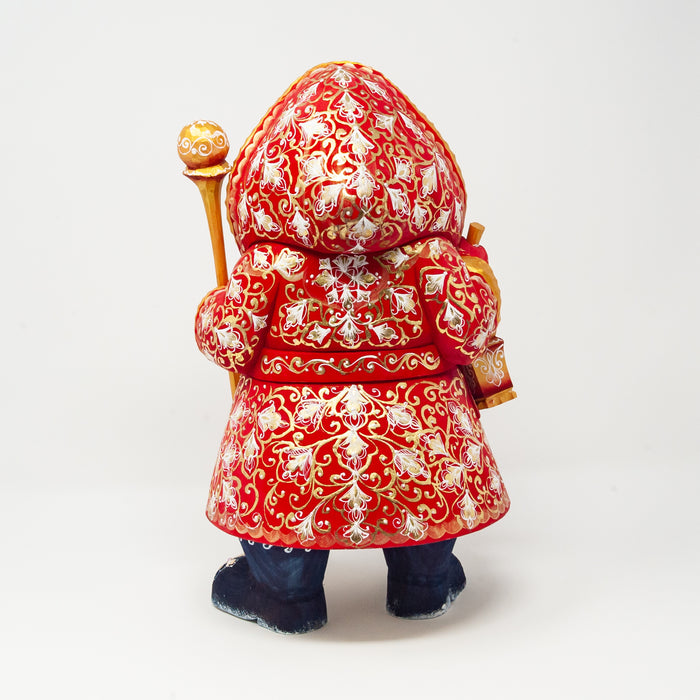 A highly unusual attire of bright red tones, gold leaf accents and a giant hooded robe sets this Grandfather Frost distinctly apart.
Hand-carved in Russia from locally-sourced wood
About 12 1/4" (31 cm) tall and 7" (18 cm) in diameter
Matte finish
We embrace natural imperfections which give our items their unique quality.
Unique collectible gift
Attention: Children under 5 years of age should be supervised by an adult. Do not apply any household cleaners, use soft dry duster.